Aja Zamundu: A Beacon of Inspiration for UCCS Students and Professors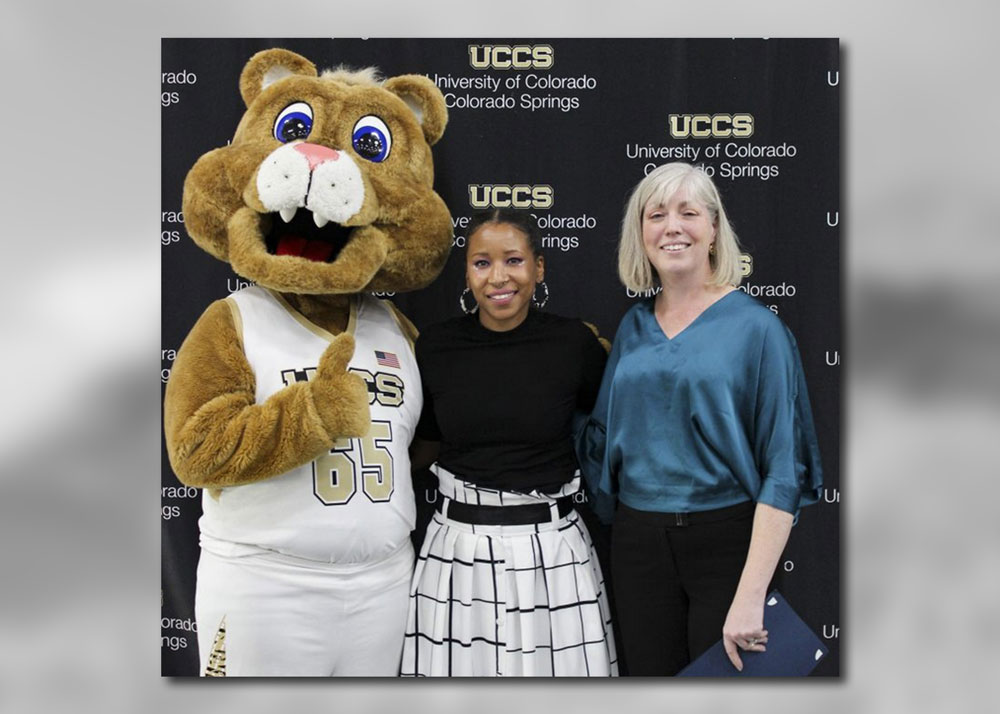 Tuesday, March 21, 2023
It is with great pleasure and pride that we announce the recipient of the highly prestigious UCCS Student Achievement Award for the College of Letters, Arts, & Sciences: Aja Zamundu, a Psychology major and honors student, who was also recently admitted to the Clinical Psychology master's program. Aja can be seen above with Professor Heather Littleton after receiving the Top Scholar award at Mountain Lion Research Day.
Aja's academic and personal achievements have been nothing short of exceptional, and it is no surprise that she has been selected as the recipient of this esteemed award. Her outstanding work and dedication have not only contributed to her own academic success but have also inspired and influenced her peers and professors alike.
As a testament to her remarkable achievements, Aja will be receiving a plaque during the morning graduation ceremony and will also be one of the commencement speakers. Her words are sure to inspire and motivate the graduating class, as well as leave a lasting impression on all those in attendance.
We offer our warmest congratulations to Aja on this remarkable accomplishment and wish her all the best as she embarks on the next phase of her education.
To read more about the UCCS Student Achievement Award and to see past recipients, you can visit https://vcsa.uccs.edu/student-achievement-award
Tags: News