Empowering LGBTQ+ Youth and Families: A New Program to Prevent Alcohol Use and Violence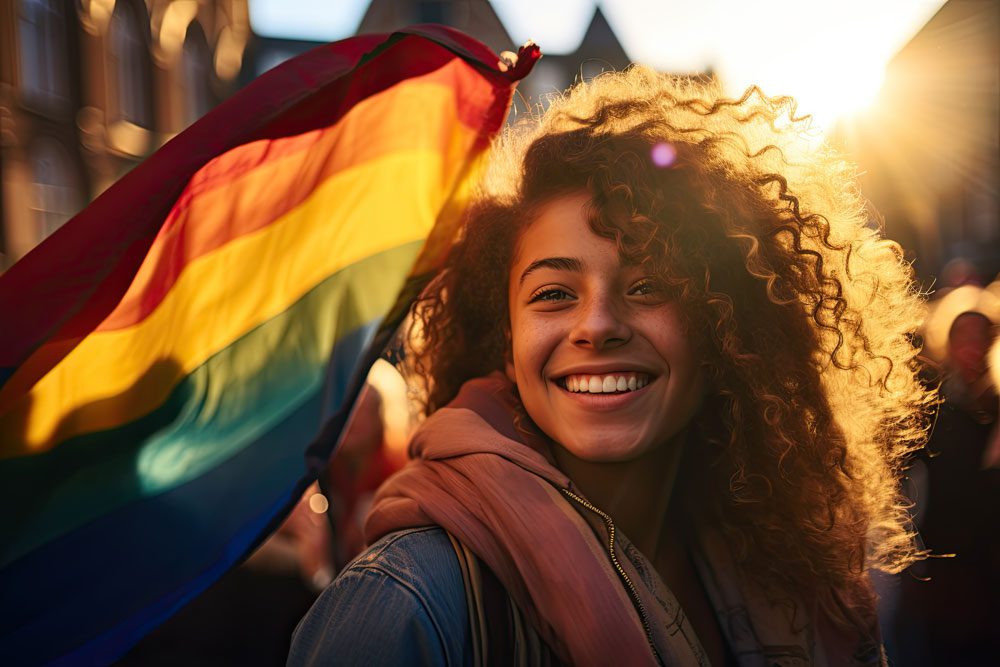 Tuesday, October 17, 2023
In a significant stride towards promoting the well-being of sexual and gender minority youth, the National Institute for Alcohol Abuse and Alcoholism has awarded a three-year, $650,000 grant to the Lyda Hill Institute for Human Resilience to support the development and evaluation of an innovative online program. The project, titled "An Online Family-based Program to Prevent Alcohol Use and Dating and Sexual Violence among Sexual and Gender Minority Youth," seeks to make a lasting impact in the LGBTQ+ community by fostering acceptance, community connections, and positive identity while equipping youth and their caregivers with the necessary skills to prevent alcohol use and dating violence.
At the forefront of this vital initiative are dedicated individuals who bring a wealth of expertise and passion to the table. The Institute's Dr. Heather Littleton is the Principal Investigator. Dr. Katie Edwards from the University of Nebraska-Lincoln (UN-L) is Co-Principal investigator, while Dr. Lory Wheeler from UN-L is a Co-Investigator. And Dr. Jillian Scheer, from Syracuse University, is a subject matter expert. This collaboration promises a rich and diverse perspective on addressing the challenges faced by LGBTQ+ youth.
The primary goal of the program is to empower LGBTQ+ youth and their parents/caregivers. It places a strong emphasis on increasing acceptance, forging valuable community connections, and fostering a positive sense of identity. These elements are essential for the well-being and mental health of sexual and gender minority youth who often face unique challenges and struggles related to their identities.
In addition to bolstering acceptance and identity, the program addresses a critical need by equipping LGBTQ+ youth and their caregivers with the tools to prevent alcohol use and dating violence. Substance abuse and violence are serious concerns that disproportionately affect this community, and the initiative aims to tackle these issues head-on.
The program's choice to operate online reflects the evolving landscape of education and support. It leverages the convenience and accessibility of digital platforms to provide comprehensive resources and guidance to LGBTQ+ youth and their families. By creating a supportive online community, the program is poised to reach a wider audience and make a meaningful impact on the lives of those it serves.
Research reported in this publication was supported by the National Institute On Alcohol Abuse And Alcoholism of the National Institutes of Health under Award Number R34AA030662. The content is solely the responsibility of the authors and does not necessarily represent the official views of the National Institutes of Health.
Tags: News