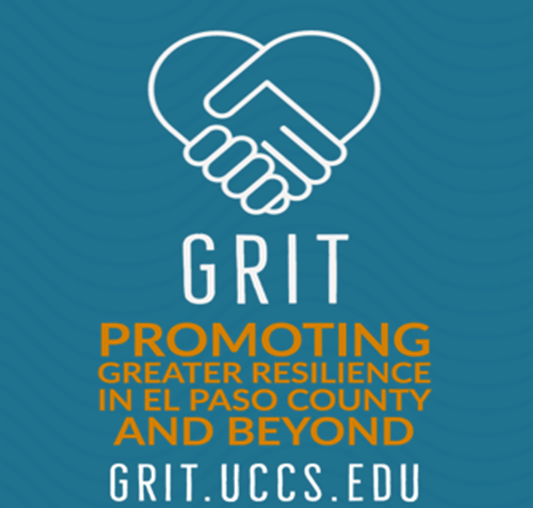 Thursday, April 15, 2021
By: Nicole Weis, MA, LPC, LAC, RYT-200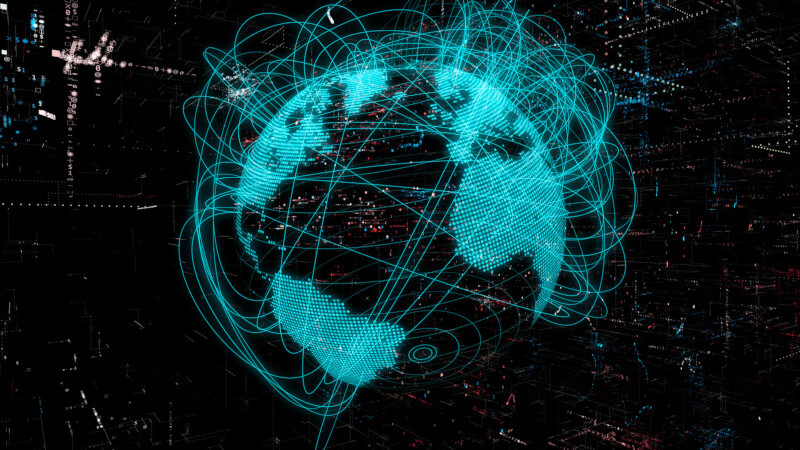 A year ago, during a leadership meeting, Dr. Benight talked about an idea to bring our community together. It was mid-March, when everything felt uneasy and even a bit fragile. There was a lot of uncertainty and anticipation in the air and we didn't even know what we were dealing with at that point. We didn't know how long the shut-down would last, when things might feel normal again, and if they ever would. From the meeting, a simple idea emerged. Let's remind people to slow down, check in, encourage strengths, and give support. The Greater Resilience Information Toolkit (GRIT) training was born and launched in April. In the first training, Dr. Benight., Dr. Ruzek, and I discussed stress and disasters, as well as resilience and strengths. We encouraged participants to slow down and truly check-in on their community. We've gotten into a habit in our society of a "quick check-in" where we ask how things are going and the response is usually, "yeah, fine" or "it's a Monday." Sound familiar? The GRIT training asks us to do more. Ask, how are you really? How are you sleeping? How's your stress level lately? How are you coping? How are you relaxing? GRIT encourages strengths and provides resources for those strengths. It reminds us to humanize our stress and our coping.
We started training a few groups at a time, then transitioned to a self-paced, recorded format as more and more people in our own community started signing up. Those viewers (called "Coaches" once they complete the training) shared the program with others and suddenly, from simple word-of-mouth, people in Texas and Pennsylvania, Washington and Utah, Canada and Australia, and more started signing up as well. And success stories started flooding in.
"I created a Facebook group for motivation, encouragement, uplifting & positive."
"I provided a listening ear for the two I encountered this week and provide just enough feedback to help keep them on track to get through the week."
"I helped someone get better."
"Students thanked me for taking the time to speak with them."
"Helping my 6-year-old son to get back in touch with his feelings. Connecting with a colleague who had expressed to me that she was struggling. Supporting a student who had a COVID-19 scare along with her roommate."
"I made them smile."
These experiences go on and on. Coaches have connected with patients, friends, neighbors, and family across the country, colleagues adjusting to a virtual world, teachers trying to hold it all together, youth figuring out a new world, and more. And it all comes from a Coach taking some extra time to ask, "How are you really doing? Let's talk about it."
When I reflect on the past year, I see the pain and the grieving, the loss and the stress, and the dominos of economic fallout. However, I also see the strength, the community, and the resilience that has fought to the surface. I am privileged to hear the success stories of those extra five minutes of conversation, the resources provided that stopped someone from self-harm, the groups that have been created to cook or play games together, and the friends and families who haven't connected in years finding time to have a virtual social hour. GRIT also shows Coaches how to build strength and resilience within themselves and helps them to fill their own battery levels as they support others.
 It's important to recognize the pain. It creates conversations, pushes for change, and validates our human experience. And I hope we can recognize the profound resilience and strength in one another as well. I'm incredibly grateful GRIT has shown our community how to do that. I'm proud of our Institute and I am immensely and overwhelmingly proud of our profoundly human community.
As of March 11th, over 2,250 individuals across the world in 42 states and 9 countries have signed up for GRIT, ranging from students to military personnel. We now offer four GRIT tracks (Community, Education, Leadership, and Healthcare) that discuss specific stresses, challenges, support, and resources across different industries, and we are currently working on designing a track for emergency responders and military. We also host weekly "GRIT Togethers," which are social hours that enable Coaches to connect, discuss successes and challenges, ask questions, and share resources. The Institute has a continuum of support resources available, including classes on trauma, programs for peer support, community trainings, and clinical services. There is support at every level, and it always starts with that question, "How are you really doing?"
[ SEE MORE NEWS ]