Institute Renamed in Recognition of Main Benefactor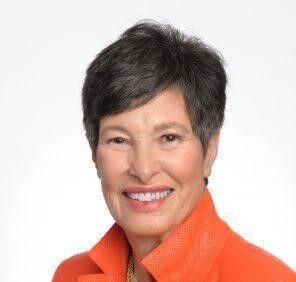 Thursday, April 15, 2021

The National Institute for Human Resilience at UCCS has changed names to reflect the contributions of lead benefactor Lyda Hill and is now the Lyda Hill Institute for Human Resilience at UCCS. The Institute has made great strides in advancing the knowledge of human resilience through innovative research, education, community engagement, and continues that work today.
Creation of the Greater Resilience Information Toolkit (GRIT) program was the result of the mental health toll created by the COVID-19 pandemic and works to create greater individual and community resilience through a series of trainings. As of March 11, 2021, nearly 2,300 individuals in 42 states and 9 countries have been trained through the GRIT program. 
"The rapid spread of GRIT to most states and several foreign countries is a testament to the research and educational techniques utilized. It is an honor to be on the team that is providing the world resilience." Lyda Hill said.
Founded as the Trauma, Health, and Hazards Center at UCCS 19 years ago, the Institute has evolved to address the mental health challenges of individuals and groups impacted by trauma. In 2014, Hill was the primary supporter in the creation of the Veteran Health and Trauma Clinic, which provides care for veterans and civilians suffering from trauma. In 2017, Hill underwrote the Public Safety Initiative, an initiative to better support First Responders through trainings and education, and most recently provided a challenge gift of $8 million dollars leading to the creation of the NIHR. As part of the challenge gift, the university must raise an additional $7.75 million to receive the full gift.
When discussing renaming the Institute, Chip Benight, Ph.D., and Executive Director of the Lyda Hill Institute for Human Resilience, said "We're honored to recognize the years of work by Lyda Hill to advance the understanding of trauma recovery for thousands of individuals."
Since the launch of the Institute a year ago, the research division has hired one new associate professor, launched three research initiatives, produced 70 scientific publications, and added 12 new research affiliates. The institute has also submitted 24 proposals and secured 7 grants to support its ongoing work.
For additional information on making an investment in the Lyda Hill Institute for Human Resilience, contact Tom Dewar, Executive Director of Development, by phone at (719) 255-5104 or through email at tdewar@uccs.edu. 
 
[ SEE MORE NEWS ]