Institute Research Associate Professor Elected President of Society for Chaos Theory in Psychology and Life Sciences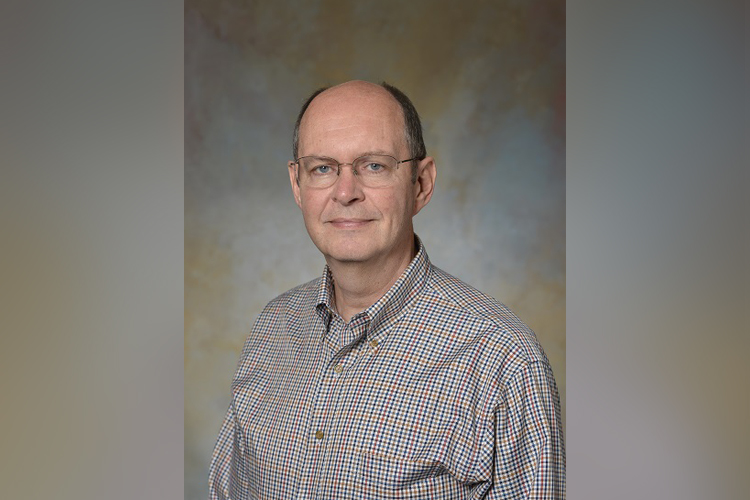 Tuesday, May 9, 2023
Dr. Bernard Ricca, Research Associate Professor at the Lyda Hill Institute for Human Resilience at UCCS, has been elected as the next President of the Society for Chaos Theory in Psychology and the Life Sciences (SCTPLS). The Society, which is about 30 years old and mostly involves people from the field of psychology, prides itself on "non-normal" science, working with data that falls outside the normal graduate statistical training. Dr. Ricca has been serving as the Acting President of SCTPLS since January, following the unexpected passing of the previous president.
Dr. Ricca's term as President will officially begin following the Society's Annual Conference on August 4th, but he has been actively involved in his new role, serving as the Conference Chair for this year's Annual Conference in Toronto, which will be held from August 2nd through 4th. He has been working on lining up keynote speakers and workshop presenters, reviewing abstracts, and preparing the final schedule. In his new role, Dr. Ricca plans to expand SCTPLS's membership by reaching out and attracting a broader audience. He says that another important goal during his new role will be getting the Datapalooza conference back up and running now that we are "post-pandemic."
In summary, Dr. Bernard Ricca's election as the President of SCTPLS marks a new chapter for the Society. With his passion and vision, he plans to expand the Society's membership, improve its organization, and bring more opportunities for collaboration to its members. His work as the Acting President and the Conference Chair shows his dedication to the Society's mission, and we look forward to seeing what he will accomplish during his term as President.
Tags: News