Lyda Hill Receives Distinguished Awards for Philanthropic Efforts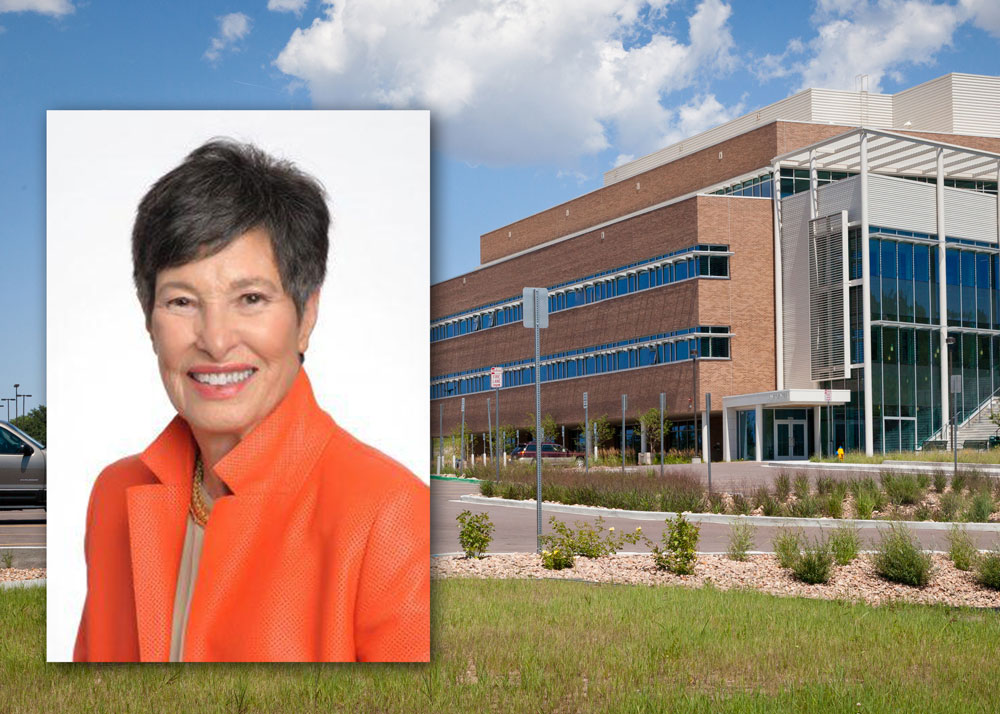 Tuesday, October 25, 2022
Lyda Hill, a true friend to Colorado and the City of Colorado Springs, was recently presented with the Spirit of the Springs Lifetime Achievement Award by Mayor John Suthers for her significant contributions to the area. Hill considers Colorado Springs her second home and has spent her summers here since she was a child. During that time, she has contributed to the success of numerous well-known and historic destinations in and around Colorado Springs including the Cheyenne Mountain Zoo, the Pioneer Museum, and the Pikes Peak Summit House - to name a few. She also managed the Garden of the Gods Visitor and Nature Center and Seven Falls. In addition to a variety of other organizations and initiatives in the area, Hill has made significant contributions to UCCS, and was the primary benefactor for the creation of the Lyda Hill Institute for Human Resilience.
The founding of the Lyda Hill Institute for Human Resilience is a story that is years in the making but began nearly a decade ago when Lyda Hill recognized the need for additional mental healthcare services for Veterans in the Pikes Peak region. In 2014, Hill funded the creation of the Veterans Health and Trauma Clinic (VHTC), which at the time became part of the Trauma, Health, and Hazards Center (THHC) at UCCS. The purpose of VHTC was to serve as a trauma-specific mental healthcare provider for Veterans and emergency responders in the Pikes Peak region. The clinic grew quickly, became self-sufficient, and soon became a crucial mental health resource for Veterans and emergency responders living in and around Colorado Springs. In early 2021, with support from Lyda Hill, THHC underwent a significant expansion, greatly increased its offering, and became the Lyda Hill Institute for Human Resilience.
Today, the Institute's three divisions (Research, Healing, and Community Training and Empowerment) are thriving. The Research division has nearly 50 research affiliates who have published over 100 research manuscripts in the past year. The Healing division is in the process of opening a second mental healthcare clinic (Milestones Resilience Care). And the Community Training and Empowerment division just confirmed that its GRIT program now has GRIT Coaches in all 50 U.S. states as well as 21 countries. With support from Lyda Hill, the Institute is breaking new ground in trauma and resilience science, building more resilient communities, and providing desperately needed clinical services for individuals who have experienced trauma.
All that to say, Lyda Hill has made and is continuing to make a profound and positive difference to our community and the world! In addition to her philanthropic work in Colorado, Hill has contributed to numerous other important causes around the country which have focused on advancing science, nature, and community. Because of her extensive contributions to these causes, Hill was recently awarded the Carnegie Medal of Philanthropy. This is no small feat and stands as a testament to the visionary spirit and generous nature of Lyda Hill.