From Turmoil to Triumph: Empowering Health Care and Public Health Workers for Post-COVID Recovery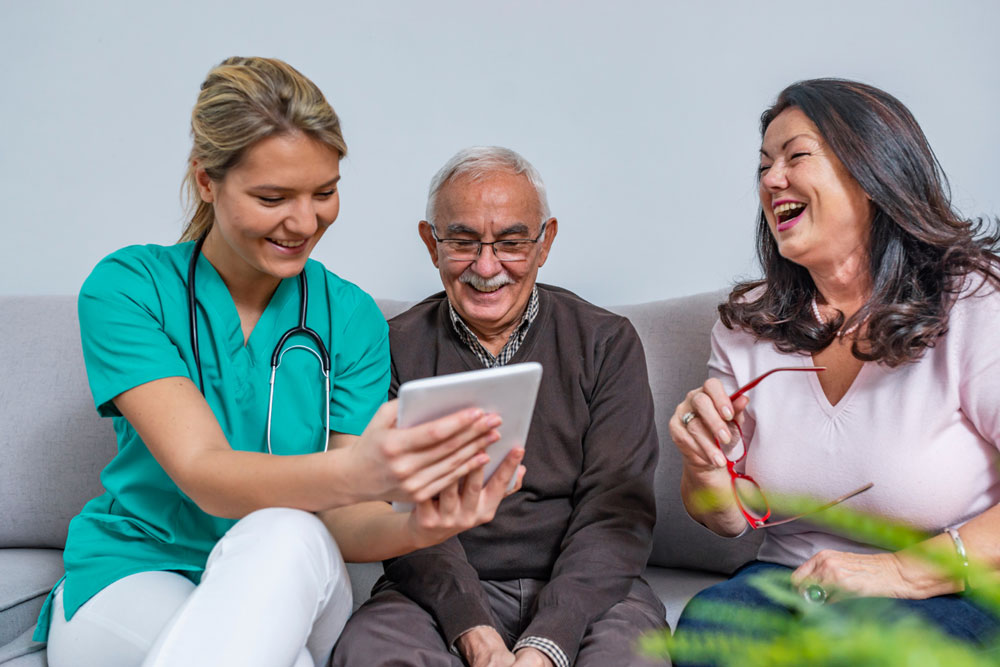 Wednesday, July 5, 2023
The Lyda Hill Institute for Human Resilience at UCCS (the Institute) has partnered with the University of Colorado Anschutz Medical Campus – Department of Psychiatry (Stress, Trauma, Adversity Research, and Treatment – "START" Center) on a groundbreaking initiative called the Colorado Alliance for Resilient and Equitable Systems (CO-CARES). This alliance, which is funded through the Colorado Department of Public Health and Environment (CDPHE), provides tailored support and resources to address the unique challenges faced by health care and public health workers in the aftermath of the COVID-19 pandemic.
The effort is supporting the recovery and well-being of health care and public health workers in Colorado. CO-CARES will provide a comprehensive range of resources and tools to enhance resilience, teamwork, and organizational strength for this essential workforce, who are themselves healing from the long-term stress and burnout associated with the COVID-19 pandemic.
The Institute's partnership with the START Center, led by Dr. Steven Berkowitz, MD, was an ideal alliance considering the shared organizational philosophies and the combined expertise of over 30 years in stress, trauma, and resilience. The Institute's Greater Resilience Information Toolkit (GRIT) training and the START Center's Past the Pandemic training share common themes including concepts rooted in principles of Psychological First Aid, the recognition of stress as an injury, and a grounding in personal empowerment. Although the programs are distinct and provide differing approaches for learning the material, they both build personal and collective resilience. When taken together, the trainings provide a synergistic approach to mastering these critical, resilience-building concepts.
In addition to GRIT training, the Institute is also providing the comprehensive First Priority Peer Support training to health care and public health organizations across the state. The First Priority Peer Support program trains volunteers within an organization to become "Peer Supporters" by teaching them basic counseling and support skills and providing them with knowledge about stress and psychological trauma related to their occupation. With this training, these individuals can assist their peers with posttraumatic or occupational stress and personal wellbeing and guide them to an appropriate level of treatment when needed.
Through CO-CARES, GRIT, First Priority Peer Support, and Past the Pandemic trainings will be available to individuals working in hospitals, medical offices, coroners' offices, and assisted living facilities, as well as those individuals working in public health and emergency management. The Institute plans to train up to 1,000 individuals over the next 14 months, or 100 healthcare facilities each quarter. Rural communities, who often tend to have limited resources, will be a point of extra emphasis for the training efforts throughout the period. CO-CARES is also offering other supportive resources, including training programs, webinars, and expert consultations, to improve the well-being of professionals in these sectors.
The establishment of CO-CARES represents an important advancement in the effort to return our health care and public health workers to a more stable and resilient state following the turmoil of the COVID-19 pandemic. At the Lyda Hill Institute for Human Resilience at UCCS, we are happy to have the opportunity to lend our expertise to this important effort and to work in collaboration with the other organizations involved.
About the Lyda Hill Institute for Human Resilience at UCCS
The Lyda Hill Institute for Human Resilience at UCCS is a research institute focused on advancing human resilience to adversity by designing evidence-based solutions through interdisciplinary research, healing therapies, and community training and empowerment. Through scientific discovery and strength-based innovation, the Institute empowers individuals and communities to build resilience and heal from trauma. Learn more about the Lyda Hill Institute for Human Resilience at UCCS.
Tags: News