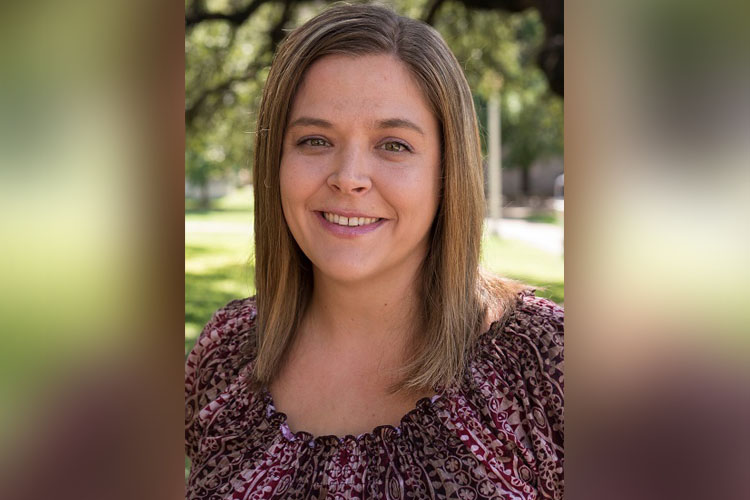 Department of Social Work, UCCS
Biography
Shannon Johnson completed her Master of Social Work and Master of Public Policy degrees at the University of Michigan in 2008 and then worked as a substance use and mental health counselor for several years before completing her PhD in social work at the University of Texas at Austin in 2016. She was then an Assistant Professor at the Catholic University of America's National Catholic School of Social Service from Fall of 2016 through Spring of 2020. Her research focuses on traumatic bereavement and the role of spirituality in healing. Dr. Johnson has a particular interest in the development of spiritually oriented and culturally responsive interventions for survivors of traumatic loss. 
Click here to view Dr. Johnson's CV!
Research Interests
Dr. Johnson was an addictions and mental health counselor for three years post-MSW and noticed in the context of that work that her clients who had a history of psychological trauma seemed most likely to not only lean into their spirituality, but to experience healing and growth. Concerned about a tendency she observed in the clinical realm to relegate issues of spirituality to twelve-step programming, she grew increasingly committed to the development of effective interventions for survivors of trauma, and to the scientific integration of attention to spirituality in clinical interventions. Situated outside of Detroit, she worked with many individuals who were survivors of violent crimes, including the murder of a loved one. That experience, coupled by her own family's experience of homicide loss, instilled in her a passion for helping the homicide survivor population in particular. Accordingly, her research foci are two-fold:
1) Dr. Johnson is committed to the development, testing, and dissemination of interventions that integrate attention to spirituality in a sensitive and research-based manner. Accordingly, she was recently the Principal Investigator a grant project through Brigham Young University that represented a collaboration of 21 interdisciplinary teams that jointly conducted a big data, practice-based evidence study of the use and effectiveness of spiritually-oriented psychotherapies in mental health treatment settings. By contributing to the evidence-base for spiritually oriented psychotherapies, their work will help guide the effective integration of attention to spirituality in mental health treatment.
2) Dr. Johnson also focuses her research on the role of spirituality in bereavement after the homicide of a loved one. Homicide survivors (i.e., the surviving loved ones of homicide victims) are an under-served group that endures severe trauma. Though we know that the difficulties of homicidal bereavement are commonly tied to crises of faith and meaning, spiritual change after homicide remains a neglected topic. In the context of her dissertation research, Dr. Johnson generated and tested a mid-range theory of spiritual change after homicide that yields invaluable insights into the processes that drive homicidal bereavement. She then adapted this theory to the sociocultural contexts of the African American and Latino communities. African Americans and Latinos/as face disproportionate rates of homicide, along with distinct experiences of stigma and injustice that reflect their marginalized positions in U.S. society and impact their meaning making and spiritual change processes. Culturally tailored theories of post-homicide spiritual change will help providers enhance the sensitivity and effectiveness of their services, while contributing to the advancement of culturally specific services.
3) Dr. Johnson is in the process of launching a mixed methods study that will examine grief reactions and healing among mothers of a child with cancer. Mothers of a child with cancer experience a grief process that is commonly overshadowed by the experiences and needs of their children. Their grief can be characterized in myriad ways, all representing a complex bereavement process. There is currently little research looking at maternal grief due to childhood cancer, particularly qualitative work that gives voice to mothers' individual experiences. Guided by the matricentric feminism and feminist theory, Dr. Johnson's upcoming research will provide insight into the needs and experiences of mothers of children with cancer and inform improvements to services to families throughout the cancer treatment process.