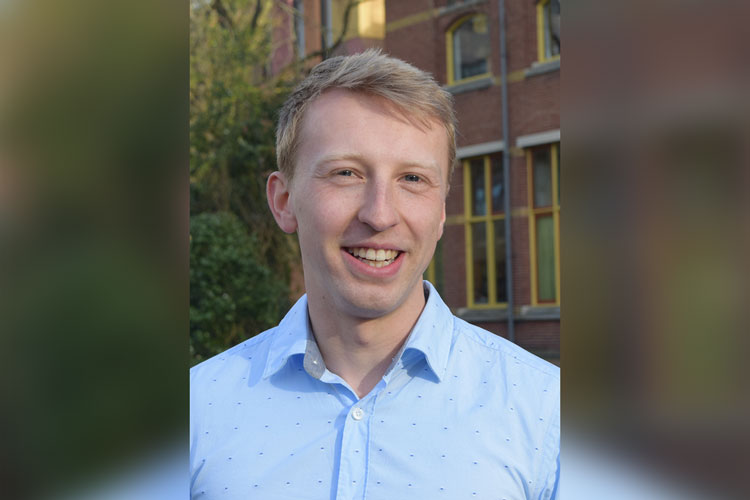 Vrije Universiteit Amsterdam, Faculty for Behavioral and Movement Sciences
Biography
Dr. Yannick Hill was born in Gehrden (Region Hannover) on August 23, 1992. After returning to Germany from the United States in 2010, he finished his secondary education in 2012. The same year, he began his Bachelor in Psychology at the University of Groningen before entering the Master's program in Psychology in 2015 (Free Choice with a major focus on Talent Development in Sports). During his studies, he worked as a student assistant teacher in various courses for the university and followed a research internship at the Department of Organizational Psychology. In September 2016, he began his Ph.D. trajectory in the Department of Developmental Psychology under the supervision of Prof. Nico W. Van Yperen, Dr. Ruud J. R. Den Hartigh, Prof. Rob R. Meijer, and Prof. Peter de Jonge. His dissertation, titled "A Dynamical Approach to Psychological Resilience" was successfully defended on 11-26-2020. Previously, Dr. Hill worked as a postdoc at the Institute for Sport and Sport Science at Heidelberg University. In this role, he worked on an EU Horizon 2020 project which focused on resilience in medical first responders. Currently, Dr. Hill is an Assistant Professor at the Vrije Universiteit Amsterdam, Faculty for Behavioral and Movement Sciences.
Click here to view Dr. Hill's CV
Research Interests
Dr. Hill's research focuses on understanding and capturing the dynamic process of resilience over time. Thus far, his main focus has been on the study of resilience in human sports and motor performance. He has recently expanded his research to general psychology as well. For example, during the postdoc, Dr. Hill's focused on examining resilience in medical first responders who have been exposed to mass casualty incidents. In a recent paper (Den Hartigh and Hill, 2022), Dr. Hill and a colleague discuss conceptual issues within resilience research. This project along with his teaching duties in developmental psychopathology have increased his interest and focus on clinical applications, including trauma care and the prevention of psychopathology.